Establishing chain of custody for your evidence is as important as the way you collect that evidence.
Sandline Global offers defensible, secure storage of electronic devices and media for law firms, corporations, insurance agencies, and investigation agencies. Our secure, temperature-controlled facility is in midtown Manhattan, and is staffed full-time by our seasoned Evidence Management Team.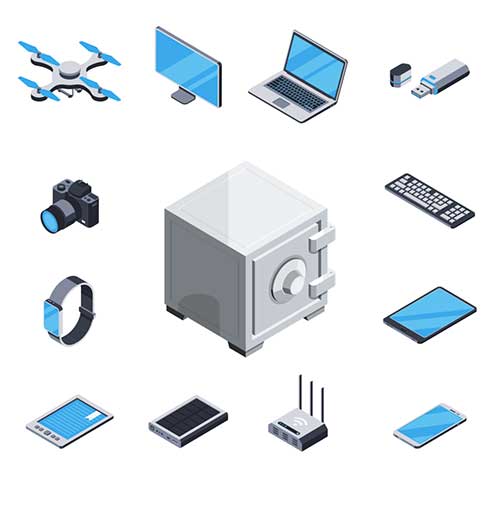 Pricing:
Based on locker size and duration – tailored to your specific storage needs:
Delivery:
Devices can be received via multinational shipping service. If local to Manhattan, drop-offs & pick-ups can be coordinated by appointment.

Evidence Storage Locker Size
Small (15 7/8″ W x 8 9/16″ H)
Medium (15 7/8″ W x 18 3/16″ H)
Large (15 7/8″ W x 37 3/8″ H)
Duration:
Short Term: Daily / Weekly
Long Term: Monthly / Quarterly
Note:
Upon data intake Sandline Global's Evidence Management Team will document the physical device or media, including make/model/serial number. Additional services such as an inventory of contents, or export of contents, are available upon request.

Whereas Sandline Global provides only the service of physical storage, Sandline Global assumes no liability regarding the contents of the device or media.