Dominic is a recognized expert in the areas of data privacy, internal investigation management, antitrust litigation, forensics and intellectual property litigation. For over a decade, he has focused on eDiscovery and forensics while advising large clients on multiple forensic and data privacy challenges.
With a deep understanding of law firm needs, IT and information security, and compliance requirements, coupled with a broad technical understanding, Dominic helps law firms review their own configuration and drive digitization in a stable and secure environment. His expertise lies in the diverse experience he has gained through IT projects in the legal market, combined with Sandline's consultative approach to solving the nuanced challenges of each project.
Dominic is passionate about understanding and exceeding his partners' goals. From analyzing the technical requirements of each administration team to creating custom solutions that fit seamlessly into the law firm consulting spectrum, his knowledge is committed to bridging industry-specific gaps and providing clients with the long-term support and performance they depend on.
Dominic is Managing Director of our German entity and responsible for marketing and sales.
EXPERTISE/CERTIFICATIONS
iManage ICSE/ICSD/ICSA Trainings and ISO 27001 Lead Implementer (PECB).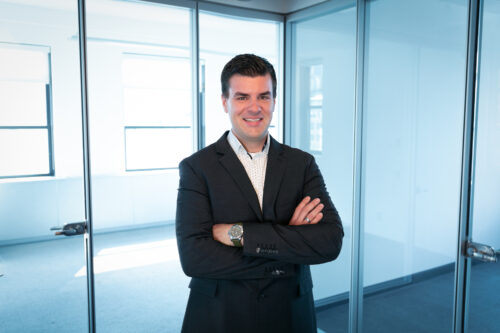 Location
Frankfurt, Germany
Strasbourg, France
Education
B.S. in economics and computer science
Guest lecturer University of St. Gallen (HSG)
Strasbourg, France